Welcome to Center-Sinai Animal Hospital!
Center Sinai Animal Hospital has provided a full range of veterinary care and emergency services for cats, dogs, bunnies, turtles, snakes & more, since 1969. We offer many services for your loved one. (your pet of course!) Watch our intro video with our lead veterinarian, Dr. Baum, to learn more about us. Some of the services we provide are:
Please call or text us at (310) 559-3770 today to schedule your pet's first visit!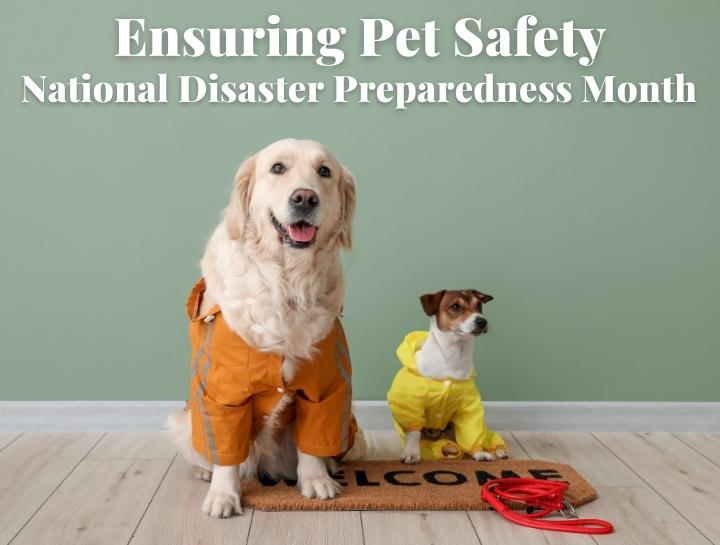 Ensuring Pet Safety: National Disaster Preparedness Month
This month, the focus extends beyond human safety to the well-being of our four-legged companions.
Center Sinai Animal Hospital acknowledges the importance of proactive planning for our beloved pets during crises, from natural disasters to unforeseen emergencies. This entails creating a comprehensive disaster preparedness plan, including medical supplies, food, water, identification, comfort items, and evacuation strategies.

Learn More »